Postage Machines and Mail Software
Postage machines and software are efficient and time-saving. If you're mailing more than 5 envelopes a day, you'd be a great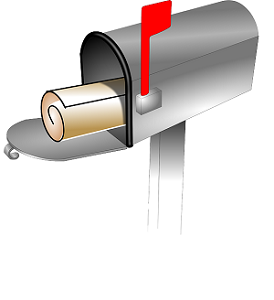 candidate for one of our postage mail and software products. Running to the post office to buy and manually place stamps on envelopes can be a thing of the past. Some great features & benefits of postage machines are
Color Touch Panel
Postage Downloads,
Package Weighing
Ability to Select All Postal Products
Rent or Lease Programs
Postage Machines for Law Firms, Accounting, and Financial Services
Billing, which is important in several industries to accurately track costs, is made easy when assigning postage costs. Whether it's
internal or client parties, having the ability to add fees and appropriate surcharges accordingly is easily done with MailOne Software solution. Our postage machines are capable of handling a wide variety of mail sizes securely from number ten standard envelopes to large court case documents and packages. Larger businesses with sufficient volume would be good candidates for FP CentorMail and MailOne software with integrated certified mail application and mail delivery notification.
Postage Machines for Healthcare & Medical Offices
If you're a small local clinic or a large Health System provider, patient privacy and security is a top priority in light of HIPAA compliant government regulations. Ou
r mailing solutions improve mail processing security; saving time, money, and patient satisfaction with speed payment turnaround. Postage machines and software could help with reaching HIPAA compliant goals, automatic envelope sealing and tracking audible records of mail transactions. Accent Business Products has been a partner with FP Mailing Solutions

USA for several years and our partnership has been very successful in benefiting our customers. We are committed to providing diverse products to our clients in order to help with cost and productivity.
Contact Accent Business Products Today!
Are you looking for Postage machines and software technology that will save you both time and money? The fully trained business equipment representatives at Accent Business Products can help. Since 1977, we have provided business equipment & software needs to businesses of all sizes from Marco Island north to Pt. Charlotte. To learn more about our postage machines and software complete our online request form. For the fastest response please call our main Ft Myers office at (239) 939-0077.