Wide Format Printers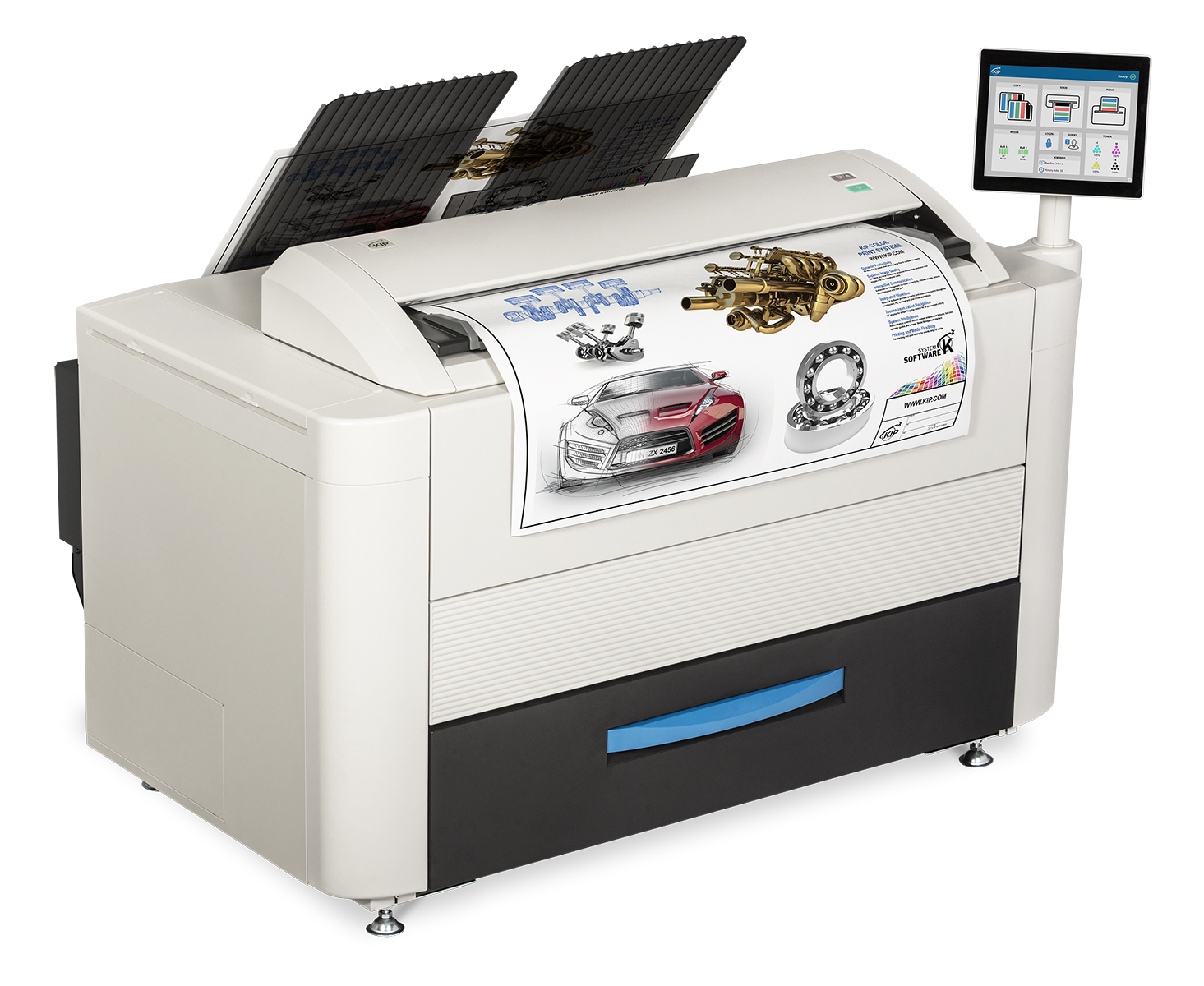 Wide format printing and scanning have come a long way in terms of print quality, network technology, cost and ease of use. Accent Business Products sells and supports a full line of Kip wide format printer/scanner products. Having the ability to print and scan wide format sizes in-house saves your business valuable time and money. Industries that could benefit from this:
• Construction Companies • Engineering Firms • Design Studios • Other Related Industries
Kip's System K Software is modernized and gives extensive functionality with an intuitive interface for a great end user experience. Kip's wide format print/scan systems are loaded with great standard features out of the box. Including:
12" Color Touchscreen Panel                     
2 Integrated Media Rolls
600 x 2400 dpi Printing
High Definition Print Technology
Print from & Scan to the Cloud (Kip Cloud Connect)
Cis Scanning Technology
Scan to PC, Email, and External USB
Accent Business Products is also excited to introduce the new KIP 860 color print production printer. Using a unique LED printing design, the KIP 860 offers high-speed, high-quality, color and black/white prints for wide format applications at a low cost.
Kip 860 print controller comes with a diversified software suite along with professional color management tools, application drivers, touchscreen control, and cloud-based printing.
The new Kip 860 is going change the industry for wide format customers and create new opportunities for those looking to invest in a wide format production printer that produces color prints. A powerful color print production solution for:
Technical and Engineering Documents
Manufacturing Plans and Schematics
Architectural Renderings
Maps
Posters
Photo enlargements
Contact Accent Business Products Today!
Are you looking for wide format printing technology that will save you both time and money? The fully trained business equipment representatives at Accent Business Products can help. Since 1977, we have provided business equipment & software needs to businesses of all sizes from Marco Island north to Pt. Charlotte. To learn more about our wide format printing complete our online request form. For the fastest response please call our main Ft Myers office at (239) 939-0077.